Welcome To The Sumic Tribe
The New Creators, Visionaries who Apply Technology in Innovative Ways to Drive Progress in Business and the World.
Are you ready to be part of a team that's redefining the future through technology-driven innovation?
At Sumic IT Solutions, we're on the lookout for dynamic individuals who dare to dream, create, and push the boundaries of what's possible. If you're a visionary who believes in the transformative power of technology, you've come to the right place. Join us in shaping a brighter tomorrow, one innovation at a time.
Elevate your career to new heights with Sumic IT Solutions! 🚀
Join our exceptional team as we open doors to fresh possibilities!
We're in search of exceptional candidates to fill key roles: Sales Manager, Marketing Manager, and Business Development Officer.
At Sumic IT Solutions, we're dedicated to creating a genuine impact on the world, and we're seeking talented individuals like you to help drive our mission forward.
What's in it for you?
🌟 Immerse yourself in a vibrant and forward-thinking team environment
🌟 Enjoy attractive compensation packages and comprehensive benefits
🌟 Embark on exhilarating projects that truly matter
🌟 Fuel your personal growth through continuous learning and boundless development prospects
If you're eager to leap into the next phase of your career and be part of something monumental, seize this thrilling chance now!
Sumic IT Solutions is where brilliant people embrace change and seize opportunities to advance their careers and amplify customer success.
Join our Talent Community to get job alerts from Sumic IT Solutions delivered to your inbox.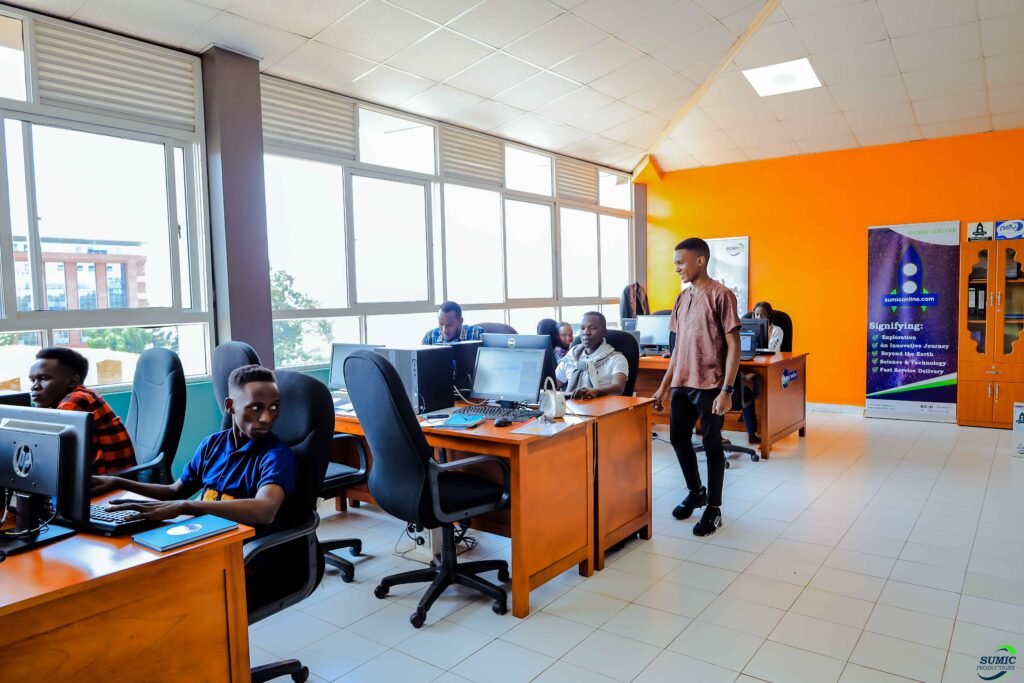 The Sumic Internship Program
At Sumic IT Solutions, we are more than just a digital transformation solutions provider in Africa; we are committed to sustainability and social responsibility in every facet of our business. One of the key ways we manifest this commitment is through our Internship Programs.
Nurturing Talent for a Sustainable Future
We believe in nurturing young talent and providing them with the opportunities they need to flourish and grow. Our internship programs are designed with a dual purpose: to empower the next generation of professionals with practical experience and to further our mission of digital transformation in Africa.
What Sets Our Internship Program Apart
1. Comprehensive Learning Experience: Our internship programs are structured to provide students from universities and tertiary organizations with a holistic understanding of our business practices and the world of digital transformation. Participants gain hands-on experience working on real projects under the guidance of seasoned professionals.
2. Mentorship and Guidance: We understand that learning doesn't happen in isolation. That's why we provide dedicated mentors who offer guidance and support throughout the internship. Our mentors are experienced professionals who are passionate about nurturing talent.
3. Networking Opportunities: At Sumic IT Solutions, we believe that connections are invaluable. Interns have the opportunity to network with industry experts, other interns, and our staff. These connections can open doors to future career opportunities.
4. Personal and Professional Growth: We are committed to not only advancing the technical skills of our interns but also fostering personal growth. Our programs include soft skills training, leadership development, and a strong emphasis on teamwork.
Join Us in Driving Digital Transformation
By participating in our internship program, you not only invest in your personal and professional development but also contribute to the digital transformation journey in Africa.
The skills and knowledge you gain here will empower you to be a part of shaping the future of the continent's technological landscape.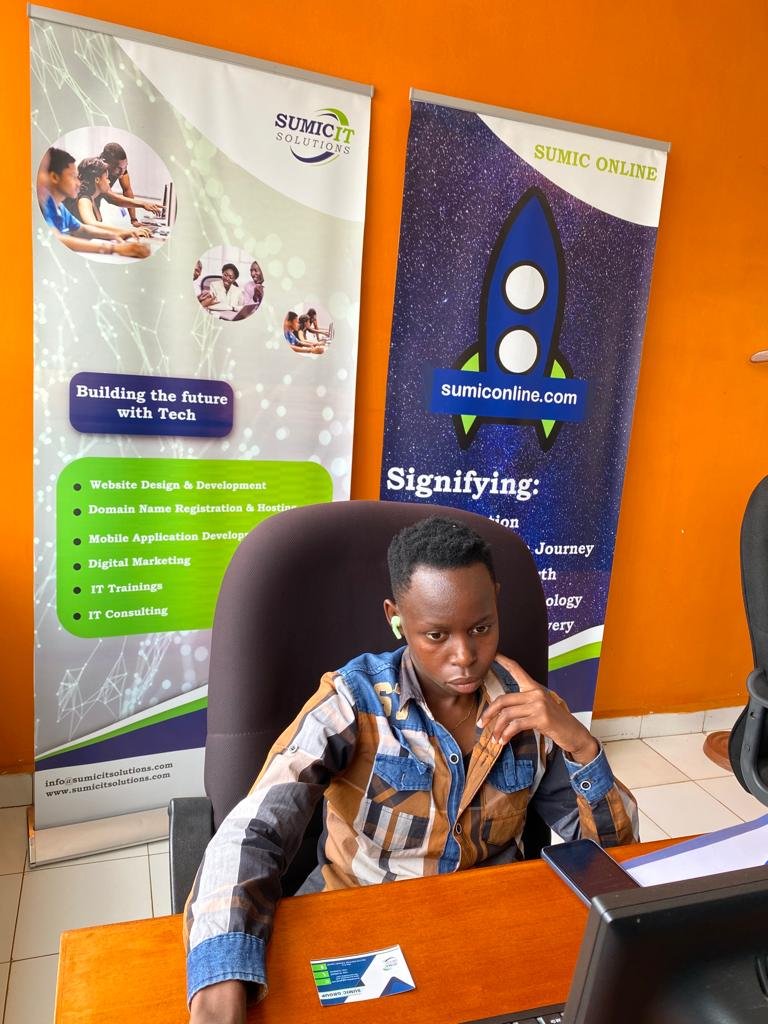 If you are passionate about technology, eager to learn, and ready to make a difference, we invite you to apply for our internship program. Keep an eye on our website and social media channels for announcements about internship openings. We look forward to welcoming you to the Sumic IT Solutions family and embarking on this transformative journey together.
At Sumic IT Solutions, we believe that investing in the future is not just a responsibility; it's our commitment to sustainability and progress. Join us in driving digital transformation in Africa.